Are you searching for some cute baby captions ideas? Are you ready to share your first selfie with your newborn baby? If yes then you are at the right place cause we have covered the most cutest captions for babies.
Best Captions for Babies
Your first breath took ours away.
This home runs on cuddles and caffeine.
Last name 'Ever,' first name 'Cutest.
Hey doll, you are looking beautiful.
We made a wish and you came true.
How wonderful life is, now you're in the world.
My little sweet baby is all I need.
Happiness is the laughter of children.
Such a big miracle in such a small person.
Babies change everything.
Be still my heart!
This is our happily ever after.
All of God's grace in one tiny face.
In my garden of life, you are the most beautiful flower. Best Captions for Babies
Cho sweet.
Let her sleep, for when she wakes up, she will move mountains
Blessing of God.
Read More:- Anniversary captions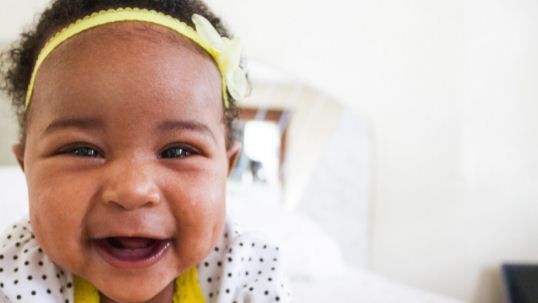 Baby Picture Captions
I don't believe in angels but now I believe.
A baby's grin has so much magic that you barely realize that it is a toothless smile!
A baby makes love stronger, the days shorter, the nights longer, savings smaller, and a home happier.
The best is about to be a parent is that you will never be your first priority.
We have you, we have everything.
You are born with so much happiness.
Hey, you are my angel.
Ten little fingers, ten perfect toes, fill our hearts with love that overflows.
Our baby girl is so adorable.
Dear kids, make the world more awesome!
Without your loving, there ain't nothing.
A sweetest little part of destiny.
Sometimes the smallest things take the most room in your heart. Baby Picture Captions
my moon & star!
He is soo cute… 
My cute little champ!
My little son is enough to make me smile.
Caption for Cute Baby
When you take your first step into this world, I just want to be with you at that time.
I want to capture all the little things of yours that will make cute memories.
Today you hold my hand and walk. When I'll get old, hold my hand too.
Little one
Star of the sky!
A gift from god to me.
I will never be the same as I was, after you.
On the day you were born, the world danced for you.
You are my brightest star.
A baby's smile is an antidote to meet your day's stress away.
Sometimes the smallest things take the most room in your heart.
I always wondered why babies spend so much time sucking their thumbs. Then I tasted baby food.
A singing child is a happy child.
A smile is a language that even a baby understands.
"Our sequel is released!
Such a big miracle in such a small person. Caption for Cute Baby
Look out, world — (baby name) has arrived!
We have grown by two feet. Excited!
Read More:- Birthday Captions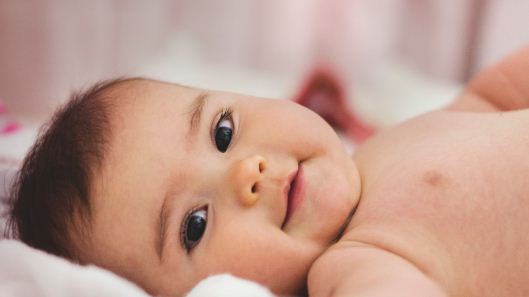 Quotes for Baby Pictures
Isn't it love at first sight? It sure is!
Dream big, little one.
Nobody else but you matter more.
His/her first breath took ours away. Meet (baby name).
The Force (of Cuteness) is strong in this one.
Thank you for choosing me.
She's a little ray of sunshine
A baby's smile has the power to melt even the strongest of all hearts.
My baby girl makes my world wonderful. Our lovely little champ has arrived.
You are what I would define as perfection.
The littlest feet make the biggest footprints in our hearts.
Your first breath has taken mine away.
Thanks for promoting me to Parent!
A baby is God's opinion that the world should go on.
A new baby is like the beginning of all things. Quotes for Baby Pictures
My baby makes my world wonderful.
Behold, children are a gift of the Lord.
Here to make the world a cuter and happier place.
Captions for Selfies with Baby
Dreams do come true! Meet
You can outgrow a mother's lap, but never her heart."First came love then you came.
Baby, don't cry, you're safe.
Let me rock you and hum softly.
I am the luckiest one for having you.
You are my definition of perfection.
A baby smile melts the heart and calms the soul.
The sweetest little part of destiny. -Alicia Keys
One of the greatest gifts I've ever gotten is my daughter.
Twinkle twinkle little star, do you know how loved you are?
The only man who has stolen my heart is my son.
You can outgrow a mother's lap, but never her heart.
A baby is the most adorable experience a woman can enjoy.
A Baby can teach you more things like Patience is among the most important of them.
Only you could love and care so much until the day after you became a mother.
A new member is about to come.
Becoming a parent is the toughest job. Captions for Selfies with Baby
Don't worry champ I will be there for you always.
Excited to have a new member in our family.
Instagram Captions for babies
Going to be a wonderful mom.
I will give you all the things which I can.
I would rather be a friend than a strict mom of my children.
I'll try my best to be a great dad.
I'm a parent now, now I will feel what my parents feel for me.
Keep calm my baby is coming.
Little champ's journey starts from now.
My breakfast, lunch & dinner is your smile from now.
My superhero is born today.
Now I'm waiting for your first step to take in this new world.
Your smile is all I need.
You will always be my little son.
He belongs to me.
A wonderful miracle happened to me, that is YOU.
When you cry, I cry too.
You are the stairs of my way to heaven. Instagram Captions for babies
When she smiles at me I am the happiest man in this world.
After so much worship, God gave me YOU.
I'm flattered by her little smile.
Babies Instagram Captions
You are my barbie girl.
No need for captions for my little sweetheart.
My baby girl makes my world wonderful.
No matter how old you are, you will always be my sweet little baby girl.
Sometimes little things make you happy.
My little princess will always be my princess.
A baby girl comes with a miracle.
Before you, your mother used to tell me that I want a cute little girl and she prayed for you and see you are here today.
I will teach you everything which I can.
Without stars sky is empty, you are the star of our family.
A baby boy may leave smudges in the house and also on your heart.
The most important mark I will leave in this world is my son.
I believe in love at first sight because I have loved you since the moment you were born.
Of all the things that I held, my baby boy is the most beautiful and precious.
I am very thankful and blessed to have a healthy and happy baby boy and baby mama. Babies Instagram Captions
I would want my legacy to be that I was a great son, father and friend.
Sometimes when I need a miracle, I look into my son's eyes and realize I have already created one.