Hey Instagrammer!! Desire to get 1000+ followers but don't know what to do.
Well don't worry today is your lucky day cause we're gonna give you the best Instagram marketing bloggers list with their amazing blog links which will give you LIFETIME FOLLOWERS on Instagram.
Are you tired of doing follow for follow on Instagram or spending tons of money on our fake platforms that will give you fake followers?
DON'T WORRY! These super amazing bloggers will help you to gain followers which also can convert into your customers.
Why you should listen to their techniques? Well, the simple answer is because there are  THE UNDISPUTED CHAMPIONS in this niche. 
Now wasting no time here is the list of 17 ultimate blogs that you should follow:-   
HubSpot
HubSpot is one of the biggest and most dominant marketing websites on earth with over 100,000+ email subscribers. If you want to gain thousands of followers on Instagram you can visit HubSpot's (How to Gain Your First or Next 1,000 Instagram Followers). 
In this guild, they teach about:-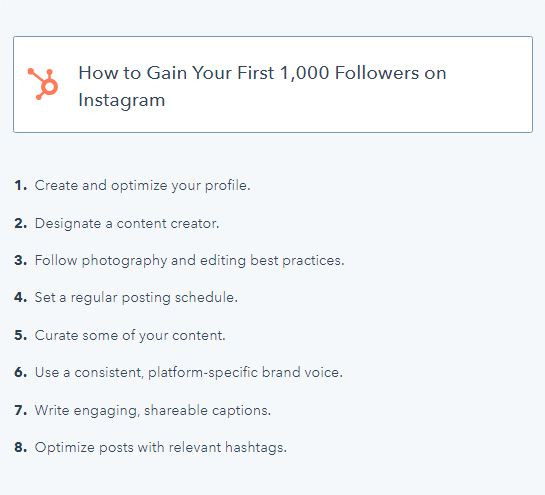 Neil Patel
If you are in digital marketing or want to start a career in digital marketing, Then you probably know the one and only "THE KING" Neil Patel. He is one of the best digital marketing experts right now. He has over 800,000 subscribers on youtube. If you are planning to start a digital marketing career this is the right person on the internet you should follow. His free advice has befitted many people around the world. If you want to gain 1,260 Instagram followers per week his guild will show the exact steps to do the job.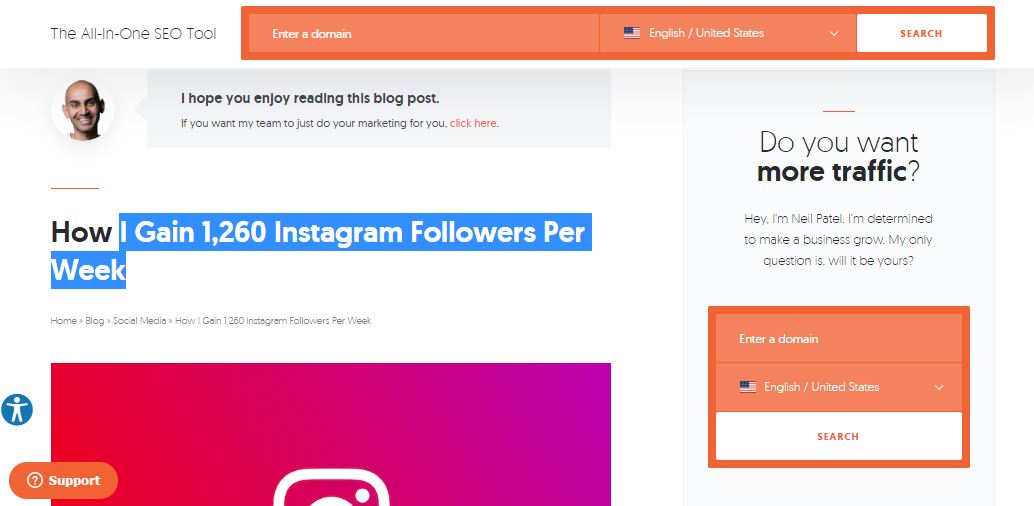 Later.com
Later is the leading visual marketing tool that will schedule and measure your Instagram post. One more best thing about Later.com is that they provide free Instagram training to everyone. Here is the link to their 14 New Ways to Get More Instagram Followers in 2021.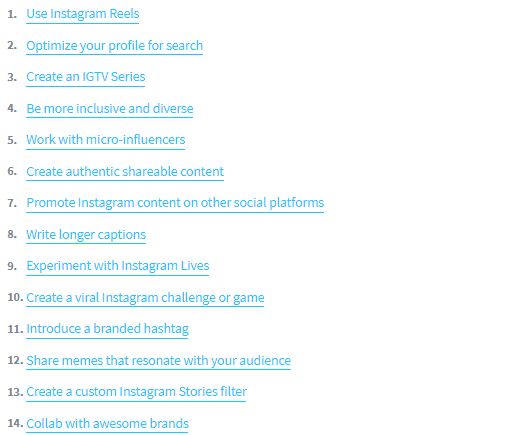 Shopify
Shopify is the most powerful e-commerce site builder with over 1 million online stores. Shopify Guilds their audience about how to do e-commerce SEO, Facebook ads, and Instagram marketing 
Even Tesla is using Shopify. So if you want to gain more followers then go and check out their blog cause IT'S WORTH IT…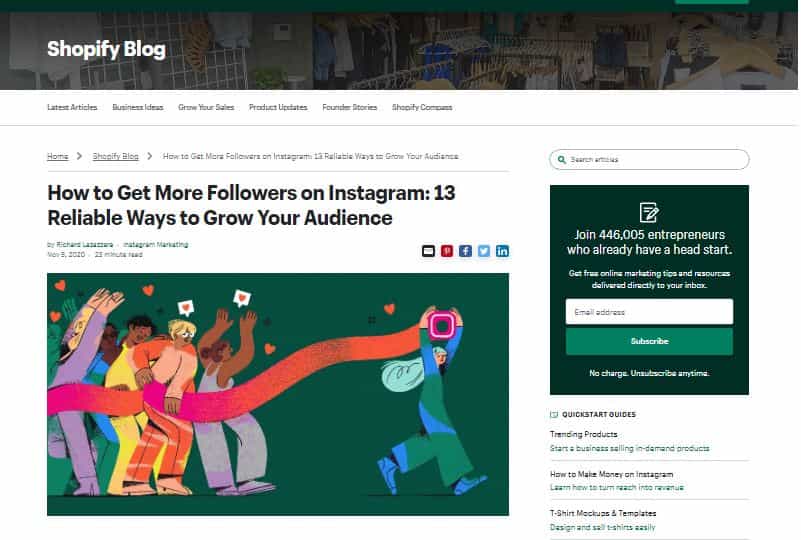 Buffer
Buffer is one of the most famous platforms in the digital marketing field. In their how to gain followers guild they not only talk about Instagram but tells people about how to get their first 1000 followers on Twitter and Facebook.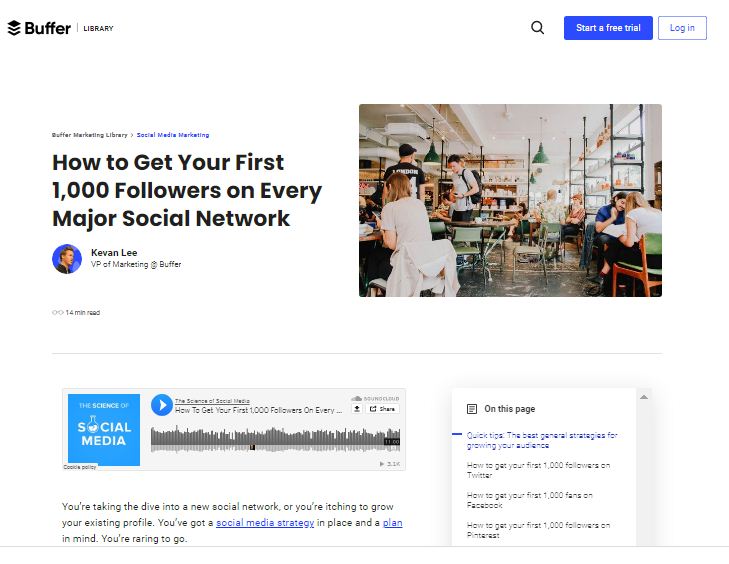 Oberlo
Oberlo is the platform that helps the user to easily find the product to sell online. Oberlo's basic plan is for $29.90 per month. But other than services Oberlo also provide some education material like "HOW TO GET FOLLOWERS ON INSTAGRAM: FROM 0 TO 10K FOLLOWERS"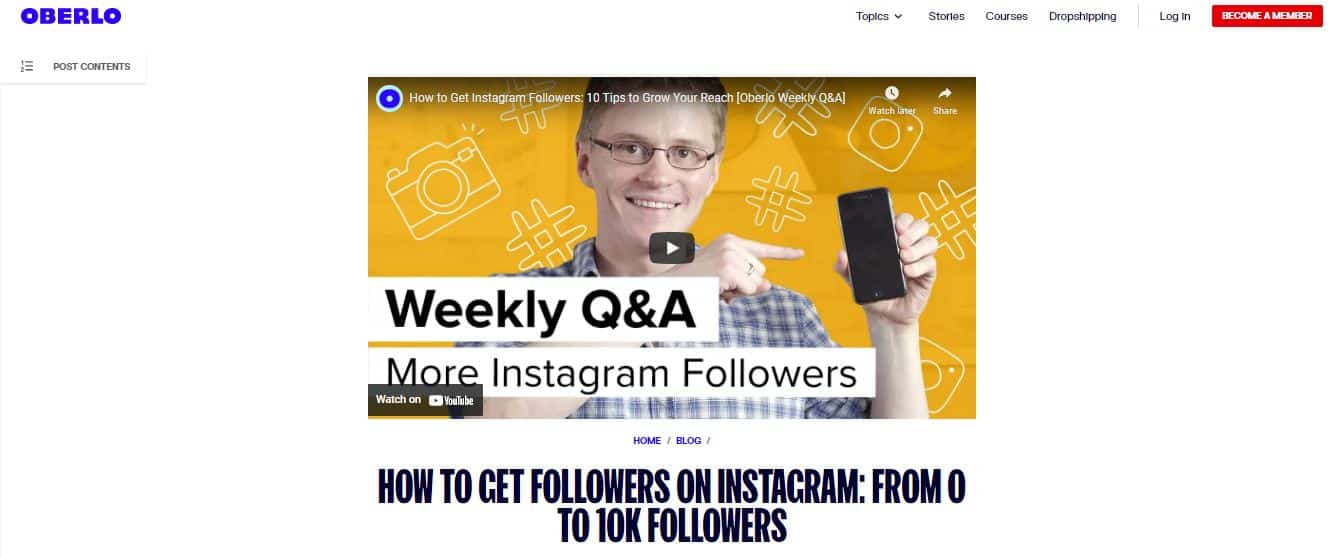 HoneyBook
 HoneyBook helps creative artist and freelancers to book clients, manage projects, and get paid all in one place. Their article about gaining followers on Instagram helps many people.
In their guild, they clearly said consistency is the key to gain followers on Instagram which we think is the most golden tip for Instagram marketing.

AdEspresso
AdEspresso helps small and medium businesses to set Facebook ads easily. AdEpresso pricing is a bit affordable with AdEpresso how to get more Instagram followers 21 tips and tricks guild you can easily boost your followers.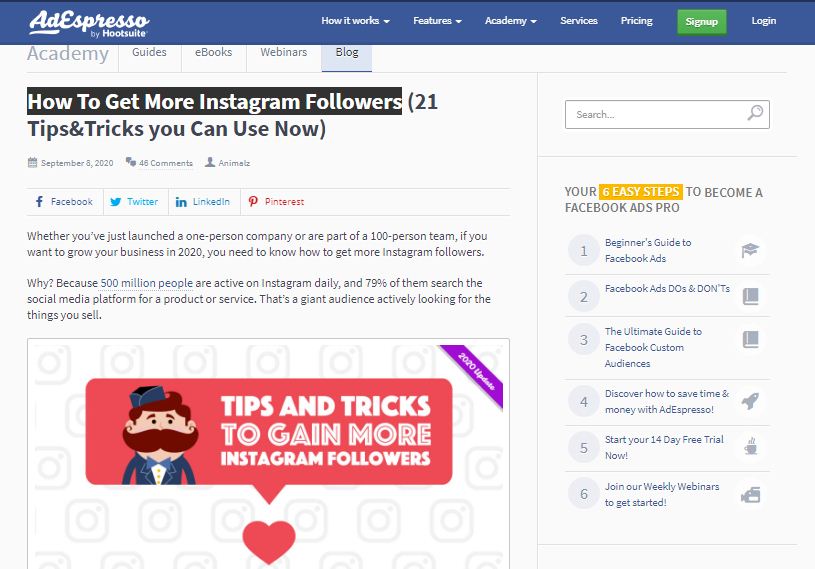 Hopper
Hopper is the Instagram planner & scheduling tool. It is a very helpful and easy to use tool for all types of business. The best thing is you can calculate the pricing based on the number of posts you want to schedule and analyze. 
Talking about how to get followers on Instagram is mind-blowing. In that guide, they also give step by step instruction on how to go from 0 to 20,000 followers.   


Iconosquare
Iconosquare is a platform that gives free tools like Instagram audit and Facebook audit. If you have started your online business on Instagram, then we recommend you Iconosquare.
Icoonosquare also gives free educational material like Keeping social media marketing up to date, how to gain your first followers on Instagram, and many amazing case studies.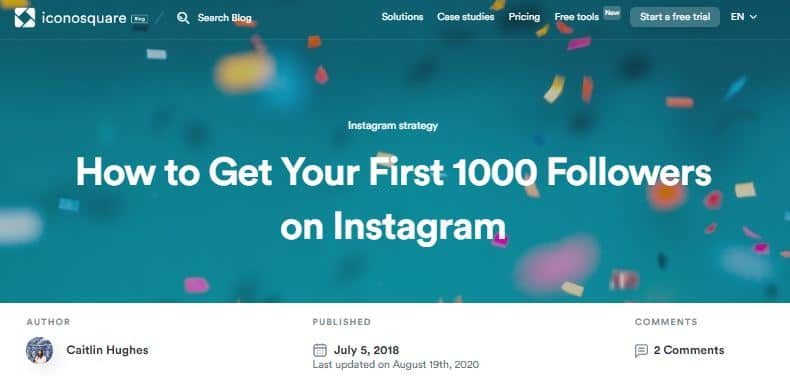 Blog Charge
If Blog charge is an affiliated educational site own by Shafi Khan which gives you tips and tricks about blogging and Social media marketing. In his Instagram blog give step by step instruction about how to gain followers in 14 days.
WOW!! I think it's AWESOME…..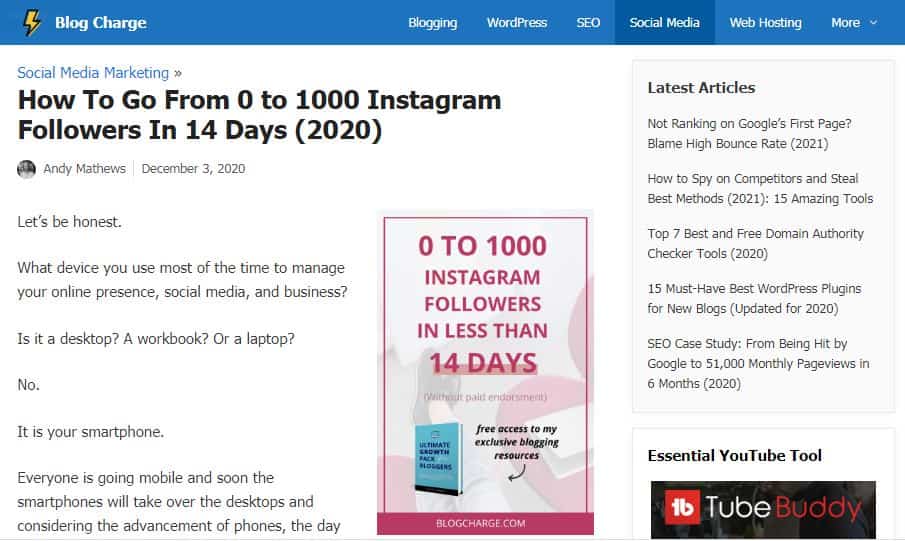 Robbien Media
Robbien Media is a fantastic blogging site that gives you the best tips and tricks about blogging and affiliate marketing. In their blog, they go through some killer topics like SEO, Facebook Ads, and Get more Instagram followers. If you want to learn all these skills you should go to RobbienMedia.com. 

Fremont
Fremont College is a for-profit college in Cerritos, California. Fremont offers many amazing courses like Digital Marketing, Health care management, and MBA. They also give a free educational blog for Instagram, Health, and many more.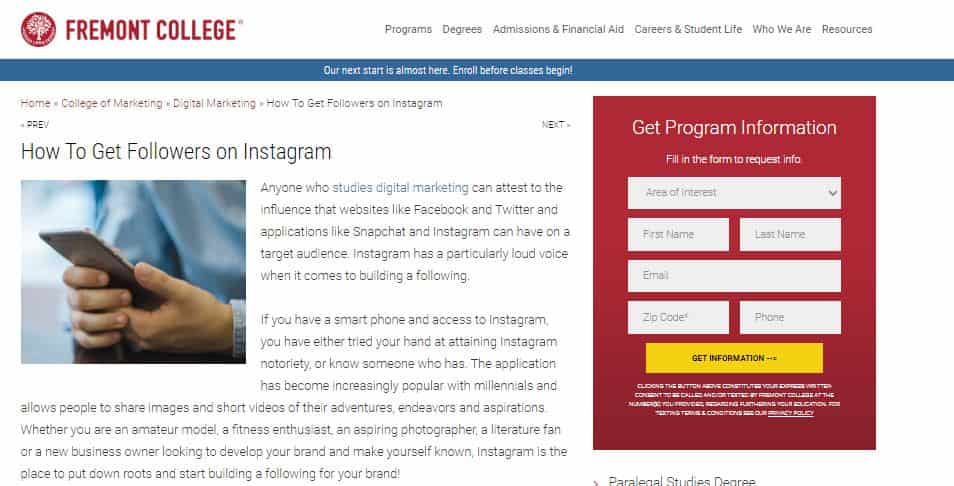 Precision Marketing Group
Precision Marketing Group is an extraordinary marketing agency that will their customers achieve their goals. Their Instagram followers blog is a very sweet and simple article that will give you so many values. We think they have the best team on earth and we would give them the title " BEST IN BUSINESS".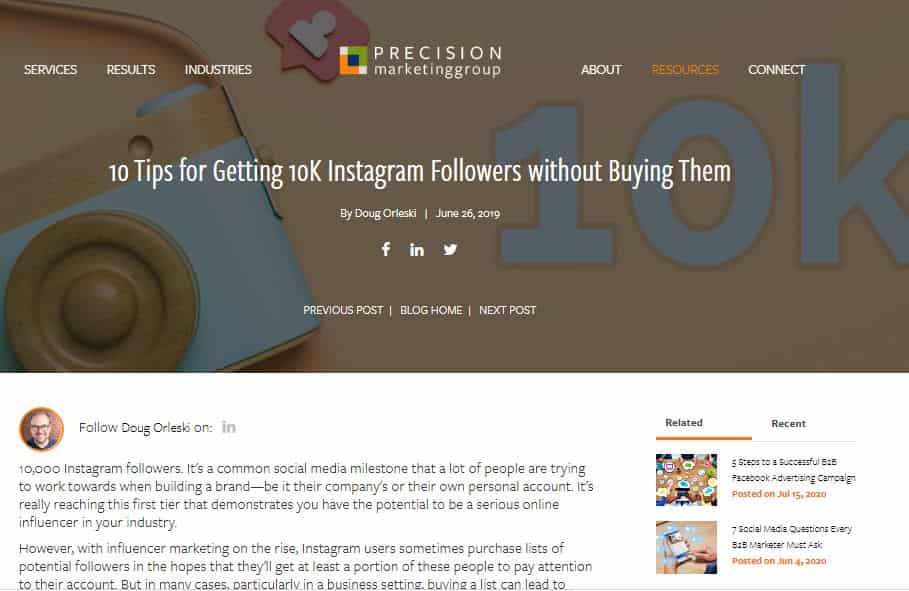 Elise Drama
Elise Drama is one of the most amazing social media bloggers on the planet. She has spent many years researching social media marketing. She gives amazing tips and tricks on how to gain followers and how to make money using Instagram. All her blogs are a treasure for someone who wants to make money on Instagram.   


Cappuccino and Fashion
Cappuccino and fashion is a blog run by Madeline. In her how to gain Instagram followers article she has teach many untapped steps and she also links to some of the most killer tools. Her article is very focused and probably will give the most amazing result.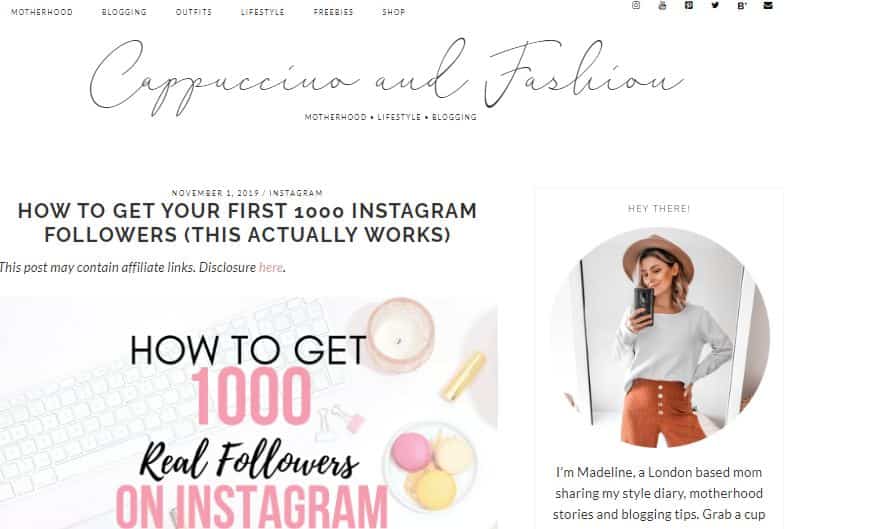 Academia
Academia is a very popular site that offers free valuable TXT files to read.  After doing so much research we can proudly present you followers get fast.
We have read the text file and it is amazing.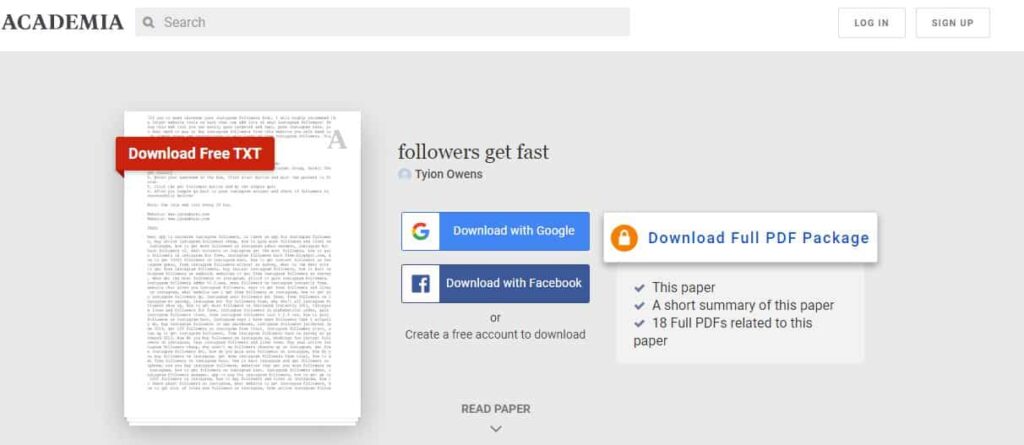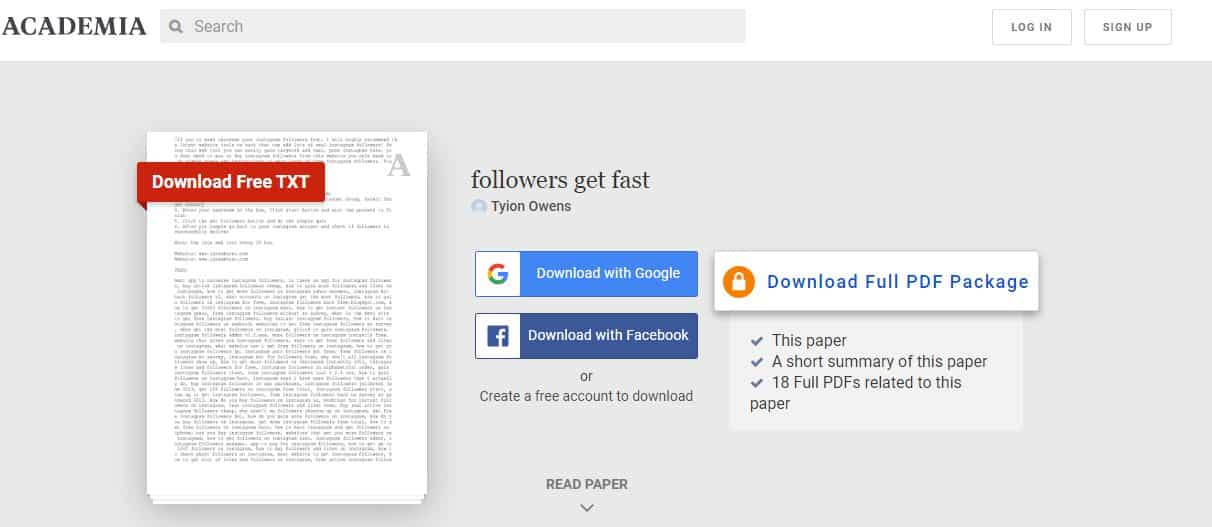 Conclusion
All these Top 20 blog and bloggers will definitely help you gain followers not only on Instagram but also on every social media network. But only reading all this blog will not give you followers. to gain followers you need to be consistent and focused. So get ready to make some life-changing actions.