Are you looking for a new way to pick up someone? If so, you might want to consider using an iPhone pick up line. With the release of the new iPhone, there are now more than ever before. Here are some of the best iPhone pick up lines that you can use:
iPhone Pick Up Lines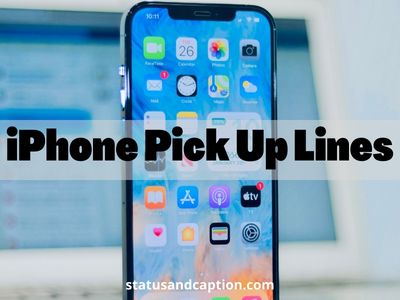 Babe, let's sync and see what happens.
Did it hurt when you fell from iCloud?
Babe, let's sync and see the magic happens.
Hey baby. Wanna see my new iPencil?
Babe, I would totally go down and FaceTime you.
Girl you are so hot, if you are an app, you would get banned from the store.
Did you know my iphone is also a remote control? Lets go somewhere remote and you can have control.
Did you just call me on my iphone? I felt something vibrating in my pocket.
Are you my new iPhone? Because I can't stop staring at you.
Being with you makes me feel like I am on iCloud.
 Are you ready for some quality FaceTime, in person?
Babe, you are so beautiful, even an iphone ad can't make you look cuter.
Hey, let me feel your heartbeat, girl. Is that gonna be a new thing?
Are you into role playing? You be the iPad, I'll be Steve.
Girl, want to test my shake function? It'll totally put you in the mood.
Babe your boyfriend is like an iPod, time to upgrade to this new iPhone.
Are you my new iPhone? Cause I can't stop staring at you in public.
Did you know you could setup your iphone to be a remote control? Time to go somewhere remote where you can have total control.
Girl you are so beautiful, apple Watch you the first moment you walked in.
Girl, you look so amazing in that dress, beats the retina display sharp and vibrant any day.
Girl are you an iphone? Because I could play with you all night.
Babe, let's connect and Airdrop some love.
Hey, babe, how about we hit the Home button and I wiggle your icons?
Hey Gorgeous .. how about you give me your number so that I PHONE you.
Hey, can I check your iPhone GPS logs and see if you come here often?
Baby, do you want to FaceTime with me?
Are you into role playing? I be the Apple Pencil and You be the iPad.
Girl you are like a MacBook: smooth, sleek, and easy to carry around.
Apple Product Pick Up Line  
Did you know iPad and iPhone have assistive touch? I will touch you to get you where you want to go.
We hope you like our iPhone Pick Up Lines collections. If you do then please let us know with your comments. Also if you find this post helpful then share this video with your friends.