Searching for Khabib quotes? Do want the best sayings from the Dagestan king Khabib Nurmagomedov?
After being retired from UFC the undefeated king of UFC has become an Internet celebrity. In his last fight against Justin Geathje, he had made over 6 million dollars. Since there is only one undefeated king in the MMA world Khabib has a huge fan base that listens to him. So today we have made an ultimate list of the most popular Khabib quotes.            
Best Khabib Quotes To Inspire you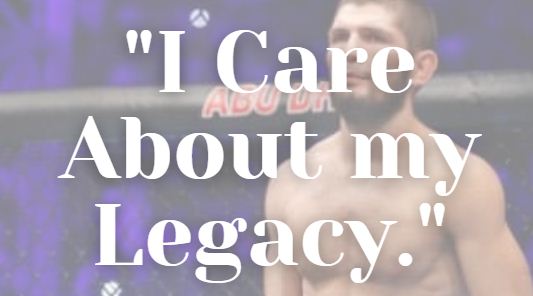 I care about my legacy.
Send me the location.
I just wanna maul people.
This is number 1 bullshit.
I think about only me.
I train, eat, sleep, and repeat.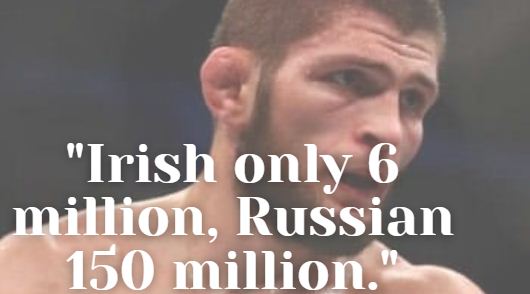 Irish only 6 million, Russian 150 million.
I don't know about politics so much. I'm a professional athlete.
I never fight for the money, but every person is different.
My style is not like anyone. I'm not a typical wrestler.
You have to punch hard for knockouts and to beat me, you have to knock me out.
I don't fight for the money. I fight for my legacy. I fight for history. I fight for my people.
They're all fake belts. To be honest, I think the real belt is Tony Ferguson's.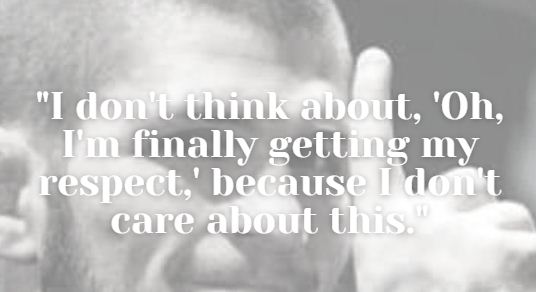 I don't think about, 'Oh, I'm finally getting my respect,' because I don't care about this.
Where is Conor? He wanna fight with a bus. I want to fight with a real gangster. Iaquinta, thank you so much.
When I fought with Michael Johnson, when I took his arm for the kimura, I can break it, but I go very slowly, be careful because I don't want to give him injury.
I'm from Dagestan, I'm born in Dagestan, and Dagestan is a different level for people living a tough life, people living in the mountains.
I need eight weeks, train hard, last one week make weight, and go to the war. Because when I go to the war, I have to know I am ready or no.
I came to the UFC to fight with top-level fighters and become the undisputed, undefeated champion. This is my goal.
I never have a problem with the weight cut. My number one enemy is injuries because I train so hard.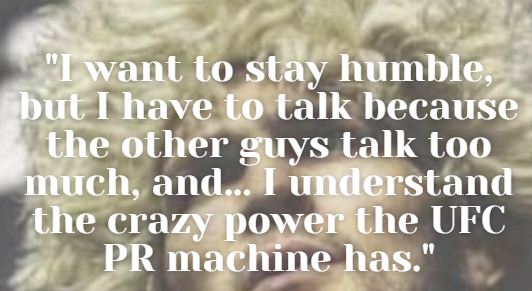 I want to stay humble, but I have to talk because the other guys talk too much, and… I understand the crazy power the UFC PR machine has.
I don't think I'm a bad guy from Dagestan. I think I'm a good guy from Dagestan. But for my opponents, for sure, I'm a bad guy because when I go to the cage every time, I smash my opponents.
Final word 
Khabib is not only the undefeated king but also he is one of the most humble person. The love and respect he shows to his parents are unconditional. He fought for his father and retired for his mother. This proves that if you show respect and do hard work then you will find success in yourself if. With these Khabib quotes, we want to motivate you and inspire you to fulfill all your dreams in life.
So that for all if you like our best Khabib quotes collection please let us know with your comments we love to hear from you.