Why TikTok is Trash? [8 Reasons By Experts]
TikTok is one of the most trending and most used social media apps in the world right now. It was released in September 2016. It gained popularity in October 2020 as it crossed 2 billion mobile downloads.
But even with so many advantages, there are still many proven points that can make TikTok a trash platform.
If you are one of those people who are using Tiktok on their smartphone then this post is just for you. As in this post, we are going to show you some points which will prove to you that Tiktok is garbage, cringe, and bad for society.
1# No Values
There are a lot of users of Tiktok and most of them are teenagers. Even all the content creators are mostly teenagers, for example, Charlie Grace D'Amelio who is 17 years old and has 131.7 million followers on her TikTok account.
Most of the time she only uploads dancing and makeup transformation videos which give almost zero value to her followers. Although dance and makeup are also a talent and good stuff she never teaches her followers how she does those things.
Plus, it is also known for its lip-syncing content. Most content creators only lip-sync to a music track or do a challenge that does not give any value to their audience.
2# Paedophile Followers
Pedophile users (a person who is sexually attracted to children) is one of the reasons TikTok is trash. The app has a lot of pedophiles as it mostly shows half-naked teens and models who are dancing or pretending to be sexy on-screen.
Most of the girls are being followed on Tiktok. Because most of his followers are "horny males". Unfortunately, we live in a society where a person's followers are more important than his values.
3# Cringe Content
It should come as no surprise that there is a lot of cringe content in TikTok. In 2021, there has been a war between YouTube and Tiktok over how to keep the most cringe content. Where many people have found that there is a lot of garbage content available in Tiktok which wastes precious time and money of a person.
There is no doubt that the makers of TikTok have spent a lot of time in creating this never-ending scrolling feature that keeps one's mind hooked. Also, often users do not use the search feature on Tiktok, due to which they get to see a lot of trash content every moment.
Whereas on YouTube there are algorithms that give users the most valuable content. On YouTube, you need to optimize the video quality and content so that your content appears in the first rank or on the suggested page. Where Tiktok does not have such algorithms that give the best content to its users. You have to use ads or hashtags to promote your videos on this app.
4# Physical Presence 
The physical presence of a person is very important on any social media. But when you compare physical appearance to talent, talent always wins. But not in the case of Tiktok. Most of the creators on the platform use expensive clothes, tools, and accessories so that they can look good in the videos. They don't focus on the content because the only thing they focus on is their physical presence.
I mean the only thing you should have is looks. If you look good then congratulations you are famous. This causes a huge loss to all those talented creators who care about the quality of the content, not their looks.
5# Bad Role Model
Most of the creators on TikTok are good-looking people who do almost nothing. Many teenage girls dance semi-nude on camera or boys show off their naked upper bodies. Which influences other teens to do the same.
For example, boys or girls on TikTok pretend to support the LGBT community but in reality, they are not. Also, many creators like Bryce Hall used to abuse or fight in the street where they are pretending to be cute on stage.
Several parents in the US and around the world have filed complaints against its parent company, ByteDance. In the US, Bytedance has been fined the highest in history at $8 million. But even this amount did not stop Tiktok from showing trash content.
6# Unnecessary Pranks and Challenges
One of the most trending garbage content on TikTok is pranks and challenges. Most of these pranks are already set up so that they can easily captivate their audience. For example, kissing or slapping. Furthermore, most of the challenges are either silly or without ratings. Which is not good especially for the younger generation.
This type of material affects your mind and history reflects the positivity inside you. Also, it can destroy a teenager's thinking power as they only think about these types of videos.
7# Decreaseing Attention Span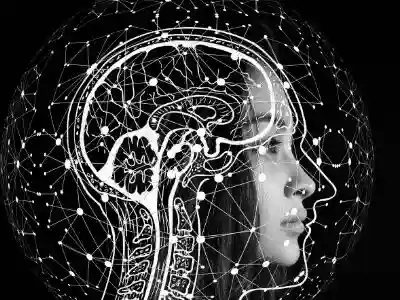 According to Sciencetime the short video format takes a lot of precious time of the person which can affect our attention span. Scientist says that people who are using TikTok for more than 90 minutes are losing collective attention over time.
A study titled "Accelerating Dynamics of Collective Attention," published in Nature Communications found a dramatic reduction in people's attention span over time.
8# Security Issues
As we know, Tiktok is made by the Chinese company ByteDance. Change has been recorded on this app and the company stealing your user's personal data such as their phone numbers, email IDs that are linked to your bank accounts, locations, and file management.
You never noticed but this app has almost accessed your entire phone. Also, there have been many such cases in China where it has been revealed that they are stealing the personal information of people. So if you are using TikTok on your personal devices then you might need to think one more time.
TikTok is trash as it consumes a lot of data every day. It offers a variety of content like pranks, challenges, dances, and lip-syncing, but most of the content on the platform is cringe and does not provide any value to its users. Many parents found the app unrated.
Several parents in the United States have filed complaints against the app because it spreads adult content like dancing bikinis or boys standing naked. Also, many scientists also said that TikTok is affecting our mind as it reduces our way of thinking and attention.
On June 29, 2020, India banned TikTok due to security reasons and border-related issues. Like India, many other countries do not trust the platform due to security reasons.
So if you still have this trash app then you have to remove it as soon as possible.
Read More:-