How Omegle Make Money (Also How You Can Earn Money)
Everyone wants to know the secret of how all these companies are earning crores or billions of dollars every year. Like Facebook and YouTube, there is also a big company named Omegle.
This company is known for its amazing random video call and chatting feature. Plus, all these features are completely free to use. Like Facebook and Google, Omegle does not allow advertisements for goods and services.
So how does Omegle make money? How do they pay their developer? And how can you earn money from Omegle?
How Does Omegle Make Money?
Generally, Omegle makes money from charities. As it is a free website, its users can connect with people anywhere in the world. Another source of income is sponsored links on adult webcam websites.
If you land on the Omegle website you will see that the first option is monitored which is a normal version of Omegle. But, if you look a bit above, you'll see a link that says you've found an adult site if that's what you're looking for, and you're 18 or older.
All these links on Omegle are sponsors which help the website to earn money.
How Does Omegle Pay Its Team?
Omegle is one of the most popular websites on the Internet. Despite being popular for a long time, this website is not registered as an official company like Meta and Google. Omegle also has not shown any of its employees on the Internet.
Some reports claim they don't have employees because building a site like Omegle does not appear to be time-consuming. The load on the server is also very less as compared to other big websites like Instagram and Tiktok.
As a result, the cost of a developer and server is very low. Plus, Omegle doesn't offer a lot of features so the maintenance cost is also very low.
Can You Make Money On Omegle?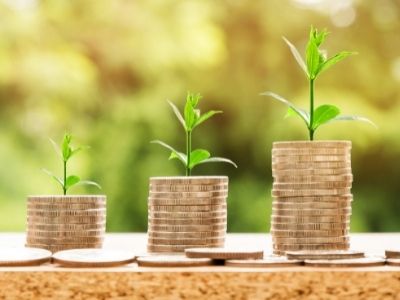 As we mentioned earlier, Omegle is different from other websites. It does not allow paid advertising services so you cannot promote your goods and services. However. If you have a website you can create a bot that sends messages to anyone who opens Omegle who can promote your product.
But in the end, people on Omegle don't have buyer intent. However, if you're promoting adult content such as paid private video calling or fans only, it may cost you some subscribers.
But the most effective strategy to make money on Omegle is to donate… I explain.
On Omegle, you can showcase your talents like dancing, playing instruments, picking up lines, and singing. In exchange for displaying your talents, you can only ask for donations. You can send them your PayPal account. Even a dollar can make your day because you are being paid to entertain other people.
Conclusion:-
Omegle is a very simple and easy-to-use website. It makes money by getting donations and charities from random people. However, you can make money using Omegle as you can show your talent to others and ask them for donations just like Twitch.
Read More:-