There are millions of people using Omegle. Many people show their face and talent to attract others. While many cover their cameras and mute their voices.
This confused other users as to whether they were male or female on Omegle. Whenever a user unmutes and covers himself, they mostly message the other user. And, when these types of users meet each other on Omegle, the first text message they send is an "F" or "M".
So what do M and F mean on Omegle?..
M or F on Omegle? Users who just want to hoop up on Omegle don't waste their time on Hey and Hello. They message other users F which means female or girl or M which means man or boy on Omegle.
These users just want to confirm that the person they are chatting with and video call is the one they are interested in.
Is This Safe To Reveal Your Gender On Omegle?
Omegle is a public random chatting website. It allows you to interact with millions of random people every time. Omegle helps you make new friends and it's totally okay to reveal your gender and age.
When you reveal your gender and age it's easy for another user to start a spontaneous conversation. However, you should not disclose your address. As Omegle allows anyone on the platform, it is safe to hide your personal information.
Can Omegle Give You A Virus?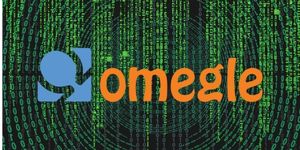 However, anyone can use this website. No certified reports have been made where an individual has concluded that the website spreads the virus. As Omegle is a random video calling website, a person mostly interacts through video calling which is very safe in case of virus spread.
But, if you are chatting with someone then you should be extra careful. The chat feature allows hackers to send multiple spammy links that can redirect you to a website that may send viruses to your device.
Can Omegle Record You?
Omegle is not an end-to-end encrypted app, which means your video recordings and chats are not private. All your chats and interactions are stored by the server.
So if you've sent your phone number, gender, to a user on Omegle that you're an "M" male or "F" female, it's not private that the company can access it.
Who Monitors Omegle?
Omegle itself monitors video chat and text chat features to protect users from nudity and sexual content. Mostly the platform protects children from predators and pedophile users.
However, Omegle has failed to work partly because many people enjoy the nudity content on the website.
Do Bots Also Interact With Users On Omegle?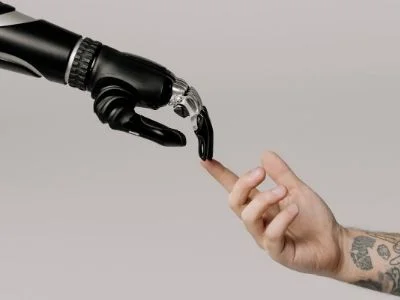 Yes, there are a lot of bots on Omegle that are sending spammy links to real users. Most of them send links that are redirecting users to other random video call websites. Most of the bots use nude images to attract male users. And send them links redirecting to other websites.
Some bots also send the message that they are female so that male users are attracted to them.
They send them a message like "Hey I'm F" and if they get a message "Hey Imm" in return, the bot simply sends them an invitation link.
The bot knows that F means female and M means male, so they react on the basis of these words.
Read More:-